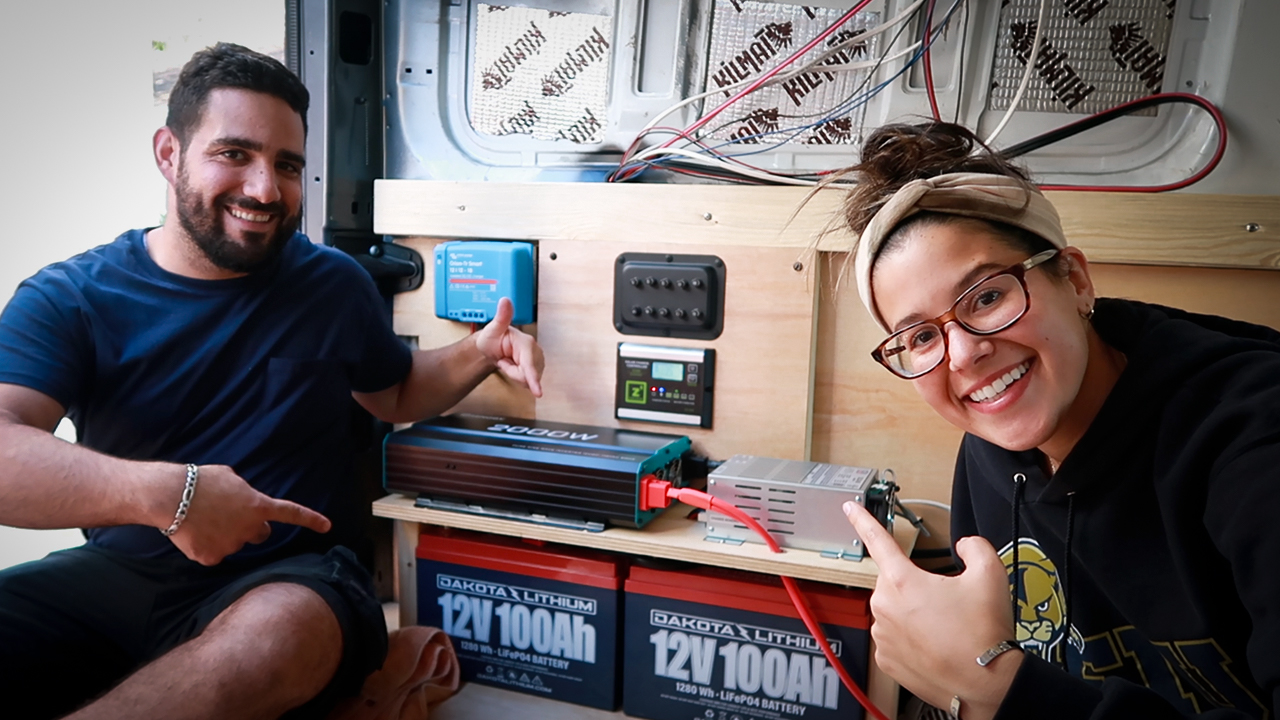 We are Dakota Lithium. We create practical, sustainable energy products to help people live a life without limits. In a pioneering partnership with a leading research university we built our own patented lithium production process. We've put our know-how into building a better battery, we brought it to market, a movement has been built, and we need your help building our next generation of batteries. To apply ​submit a single document that includes a cover letter, resume, and contact info for three references to hiring@cleanrepublic.com. Hiring process is rolling, and we are looking to do interviews immediately.
The Team:
You would report directly to the Chief Technology Officer (CTO) and would work closely with our CEO and sales team. As part of a small engineering team this position requires someone who gets things done. A bias towards action, go-get-it-done-ness, and move fast while nailing the details that matter is required.
Your responsibilities would be:
40% Quality assurance, certification, and compliance
In-house and independent laboratory testing of Dakota Lithium products.
Testing & certification of products in development and/or new suppliers.
Continually improving the manufacturing process with a focus on maximum battery lifespan
Ensure technology, quality & battery performance meets or exceeds the 11-year Dakota Lithium battery warranty.
Communication with suppliers to ensure compliance with OEM quality manuals.
Developing systems to increase quality and maximum lifespan of OEM products.
40% Engineering support and product development
Join sales calls with OEM and B2B clients with a focus on technical expertise in the product.
Be a bridge from the engineering world to the consumer. Communicate the performance and quality of the technology in a way that is easy to understand for non-battery or engineering minded customers.
Help the sales team quote the cost of a product.
Join the product development team to refine current products and invent new ones.
Work in the design of Battery Management (BMS) circuits with the development team to launch new products (understanding BMS performance and specifications is a key part of this role)
10% Supplier Relationships & Communication
Manage relationships with a portfolio of suppliers.
Work with suppliers on quality, compliance, and innovation.
2 to 5% Manage student research projects
Lead contact and supervisor for engineering students and interns who are collaborating on projects with Dakota Lithium.
2 to 5% Philanthropy
Pro-bono time to be used at your discretion to support pro-bono projects powered by Dakota Lithium (priority is for projects where Dakota Lithium batteries are donated and being used).
As the Electrical Engineer:
You are a do-er. Your get things done. You are the person everyone wanted in their study group in college because you made it happen.
You are a creative and opinionated person who knows how to prioritize tasks in a quickly changing work place. When facing indecision your bias is towards taking action.
You have a great attention to details and know where to target your energy to get the most impact for time spent.
You can hold a vision of both what the customer / OEM needs from the product, and the technical details to make that product the best it can be.
You love minimalist designs. Simple and elegant engineering makes you smile.
You take pride in craftsmanship.
Excellent verbal communication skills – your good at asking clarifying questions and communicating with a wide range of people, including engineers, sales people, and bike geeks.
Ability to think creatively and innovatively fitting a quickly growing small business.
Experience getting products UL listed, or communicating with 3rd party laboratories through a certification process a plus.
Strong fundamental knowledge of electrical circuits (experience with battery management circuits – BMS – is a big plus, but more important is a strong foundation in circuits and electrical engineering).
BS or MS in electrical engineering, or a different engineering degree with equivalent experience is required.
Job Title: Electrical Engineer
Reports to the Chief Technology Officer (CTO)
Weekly hours: Salaried position with 40 hours a week, M-F weekdays preferred. A portion of your weekly schedule can be from home. With the hands-on nature of this work time in the warehouse at the work bench will be important.
Open to 100% remote work? Maybe for the right candidate.
Salary: ​This is a full-time exempt, salaried position (40 hours per week).
Salary of $60,000 – $71,000 a year DOE. Plus:

Eligible after 3 months of employment for a monthly sales growth bonus (range $3,000 – $10,000/yr)
Opportunities for promotion in a rapidly growing company.

Benefits: ​

Three weeks of paid time off (PTO) a year (equal to 120 hours). At 3 years PTO increases to a month off (160 hrs). At 5 years increases to five weeks off (200 hrs).
Company paid medical (Premera Blue Cross) & dental (Delta Dental) insurance.
401K retirement plan. 100% vested upon hire (that means you own what goes into it).
$1,000 credit towards an electric bike or kit powered by DL, plus 50% discount on e-bikes for friends & family (limit 2/yr)
Apply: ​Please submit a single document that includes a cover letter, resume, and contact info for three references to hiring@cleanrepublic.com. Hiring process is rolling, and we are looking to do interviews immediately.