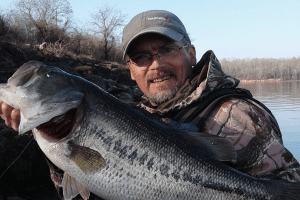 Brian Aliff – Team Dakota Lithium – Kayak Fishing
Hometown: Bluefield, West Virginia
I Love being outdoors, and compare my life to a hat rack. Competitive kayak angler, Artist, Turkey call maker, Archer, Hunter, Family man and believer. I wear them all.
Sport of choice in the winter? Summer?
Winter is my down time, but come spring I'll be chasing Gobblers and big Bronze Bass. Spending the summer months fishing. Fall being my favorite time of year to hunt and fish.
What circuits do you compete in?
Local state events with Mountain State Kayak Anglers
Summers County Kayak Bass Anglers
Kayak Bass Fishing on the national level
Wins, Accomplishments, and Big Moments
KBF open champion 2018
KBF trail champion (new river WV) 2018
KBF The Ten
Yearly qualifier for KBF National Championship and numeral top ten tournament finishes
Numerous national and world call making awards.
How did you start in your sport? (What's your origin story?)
Fished my first local kayak tournament and qualified for the KBF National Championship. Upon completion of that second tournament I completely immersed myself in the sport.
What is your favorite Dakota Lithium Product & WHY?
The 12v 23ah battery. Unsurpassed power for the size and weight, keeping me powered on and off the water for days.