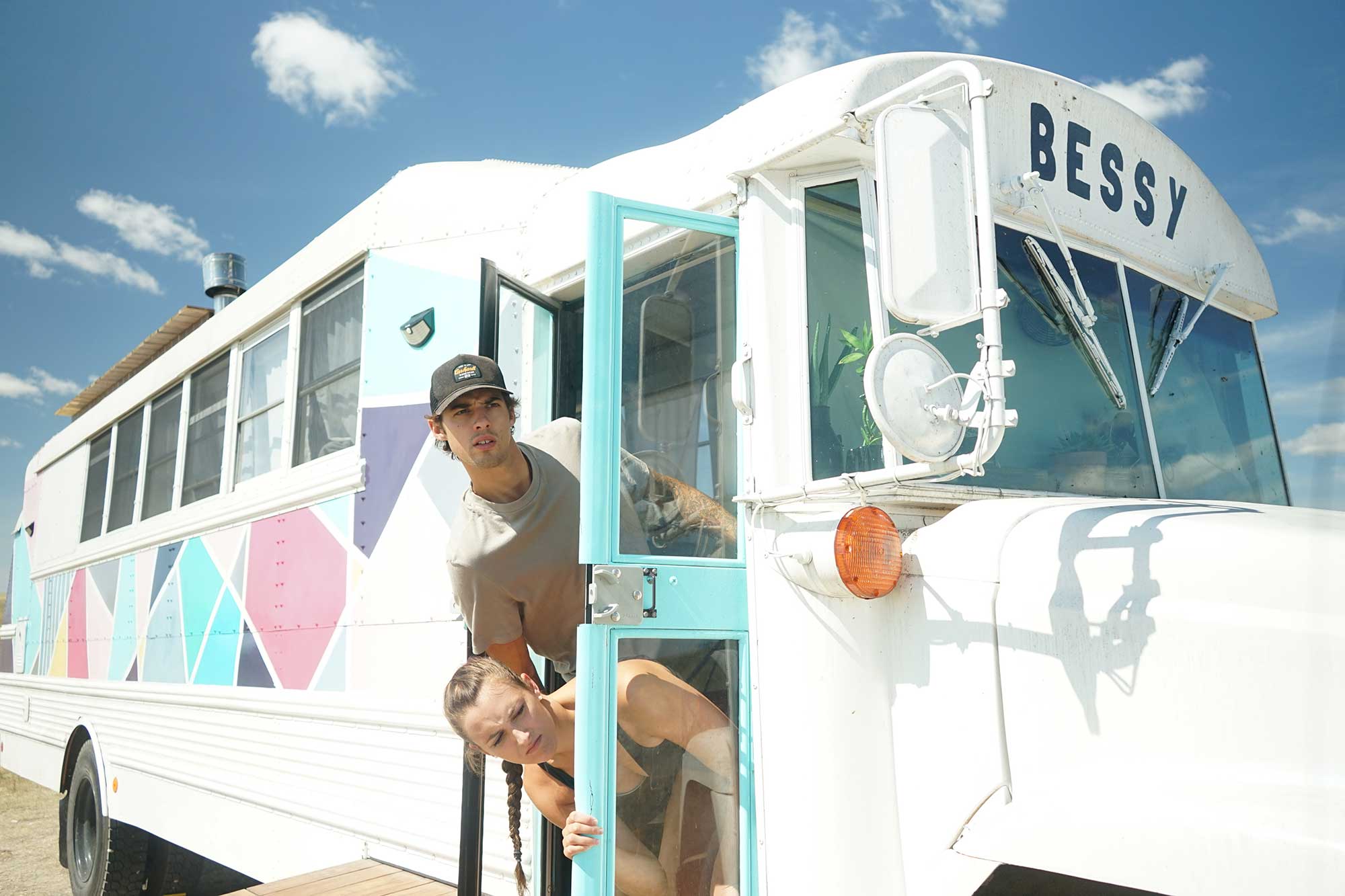 Kels & Jay are both Commercial Videographers and Content Creators living full-time in their self converted school bus they call "Bessy".
They moved into Bessy, a 2001 Thomas Freightliner School bus in January of 2020, after spending 8 months converting it into their home. The conversion included removing all the seats, raising the roof 18 inches, and adding a full bathroom, kitchen, and bedroom.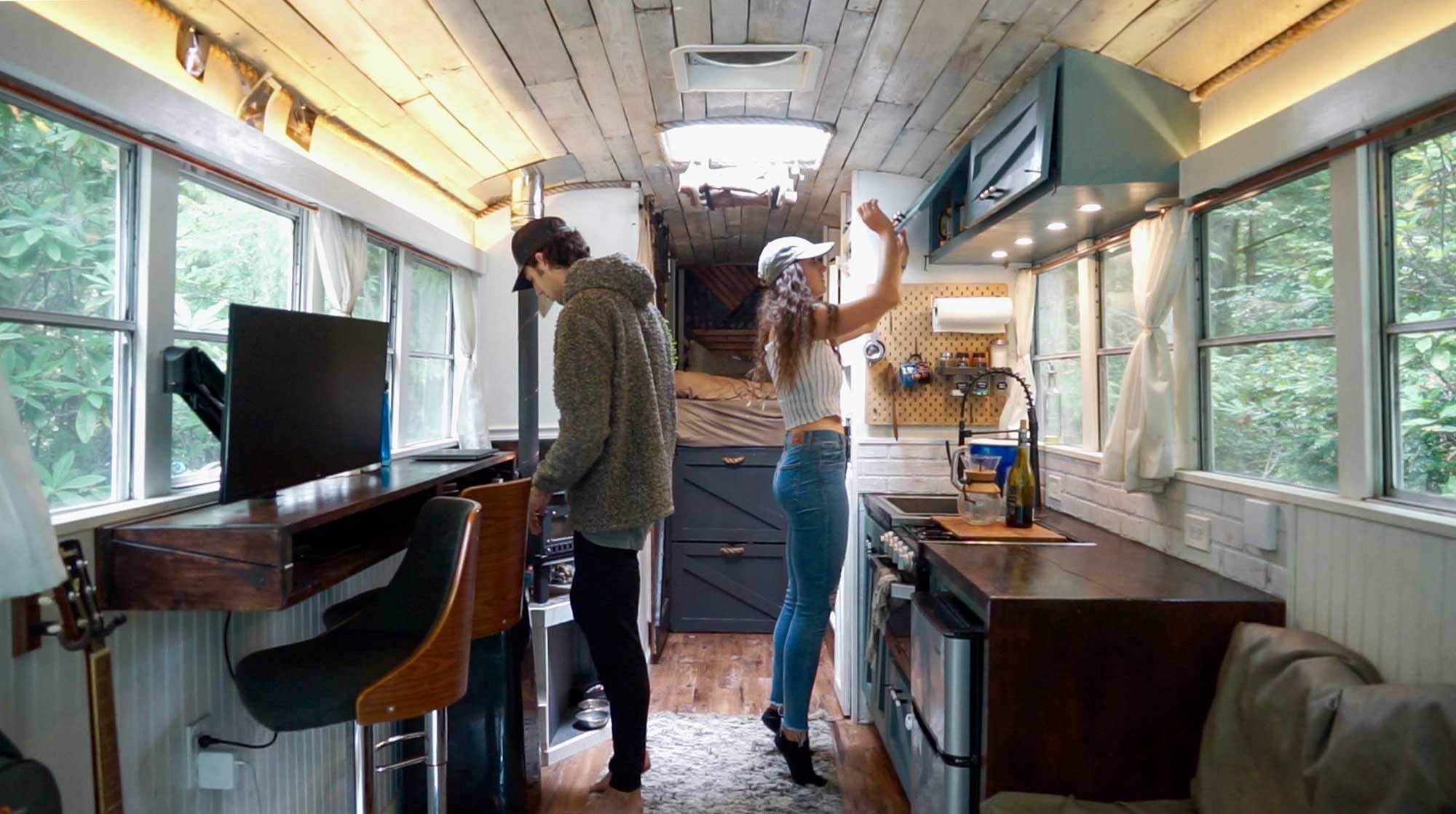 After adjusting to "bus life" they started traveling North America full-time in June with their beautiful cat (or daughter as they call her), Pippa.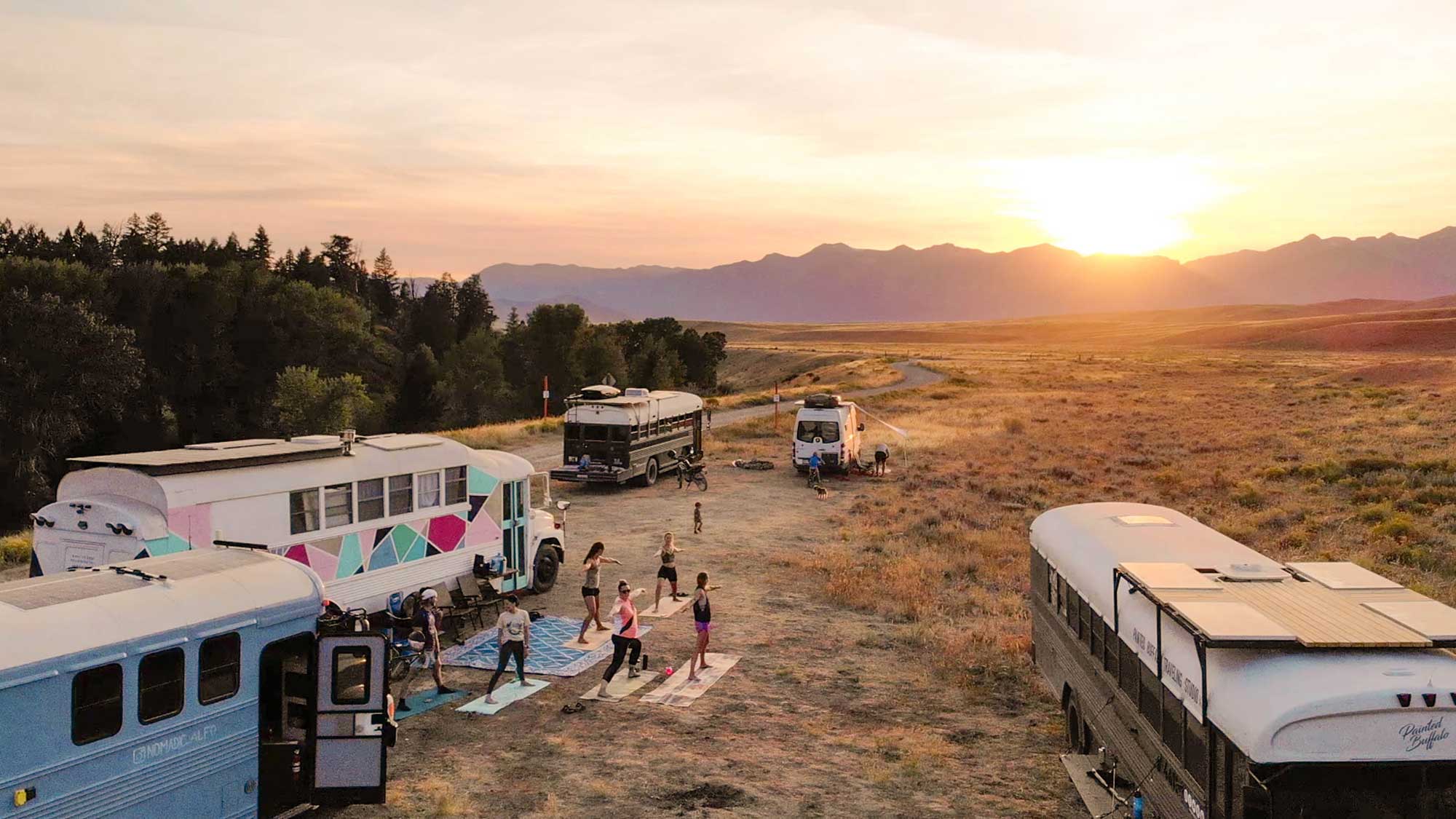 Living this lifestyle has more benefits than they ever imagined.  It allows them to explore new places everyday, meet amazing people everywhere they go, and spend less money while spending more time together.  While they are grateful for all it brings, there are some stresses that come with it. This includes things like finding a water station to fill up, navigating new places with a large vehicle, and previously, whether or not they'd have enough power for things like charging their laptops and running their refrigerator.
Both Kels and Jay work remotely right from their home on wheels, and they quickly learned how important it was to have a reliable power system they could be confident in. With their 4 new 100 Ah Dakota Lithium 12v Batteries connected through a charge controller to their 3x 175W solar panels on the roof, they now have the confidence to bring their home anywhere without worrying about turning their fridge off and sacrificing the food just so they can charge their camera equipment.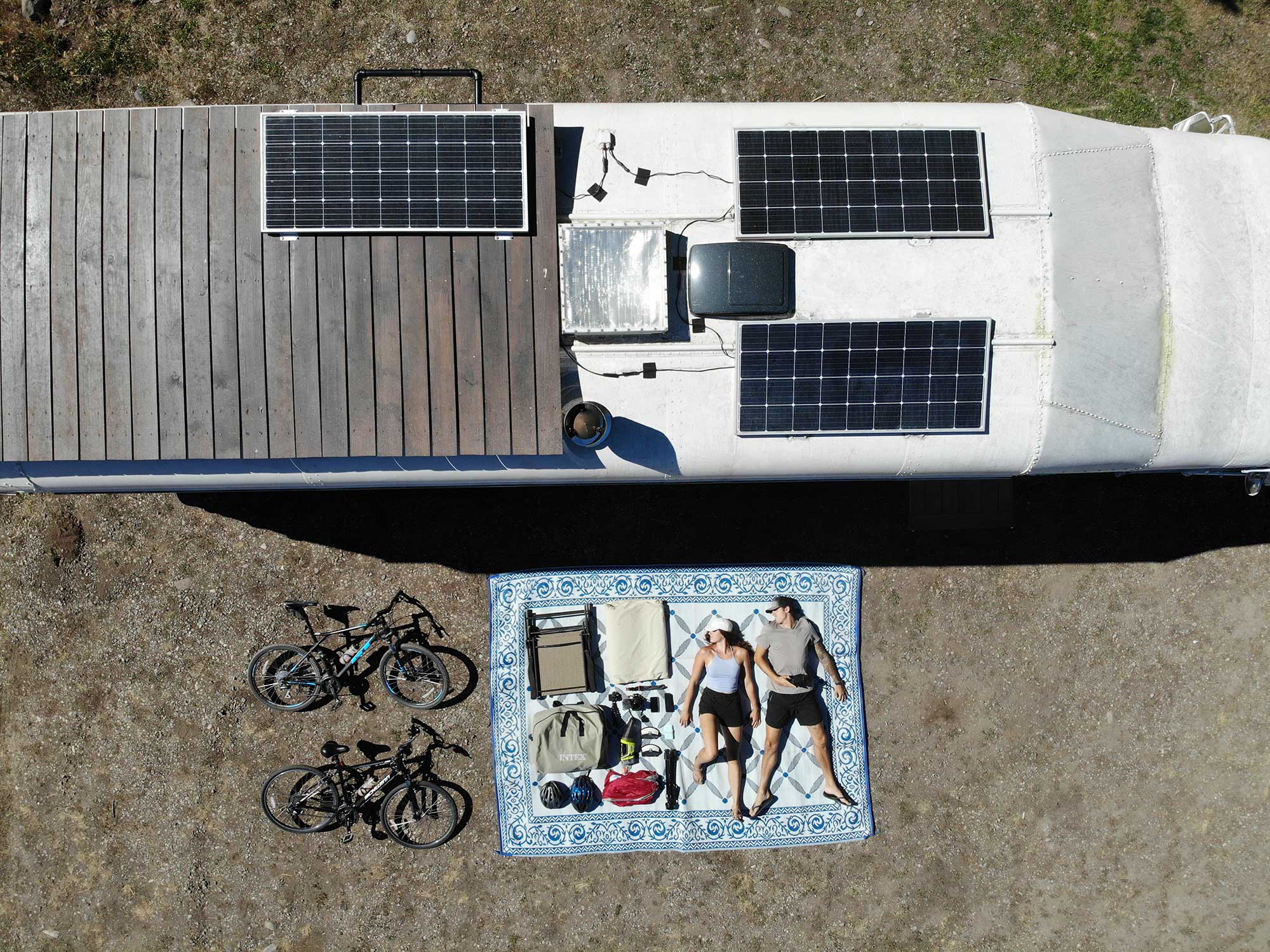 Upgrading their batteries to Dakota Lithium has allowed them to work stress-free from more remote places for longer periods of time, taking #buslife to the next level!