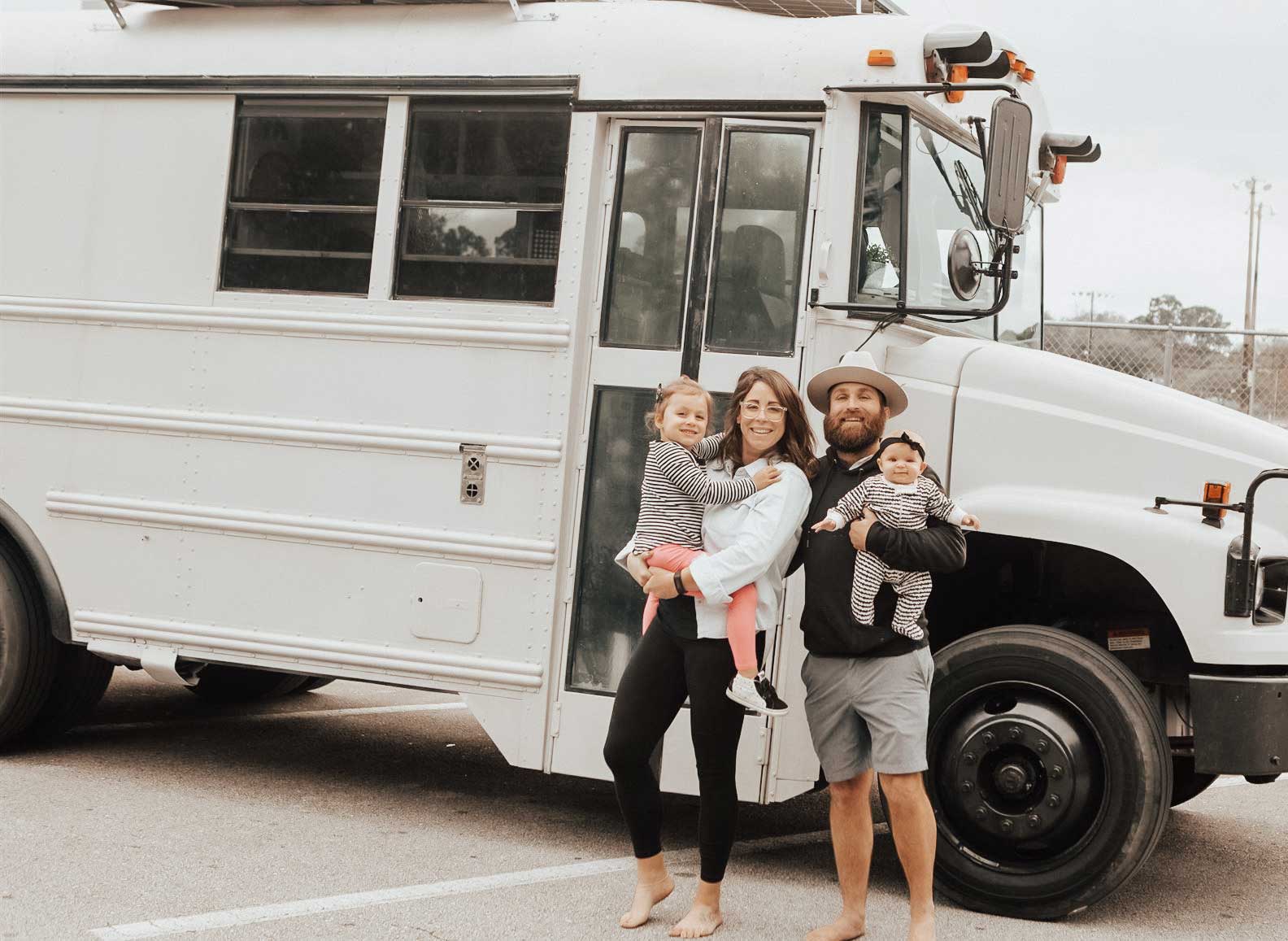 We are Jake, Gianna, Luna, and Capri. Our journey started back in 2017 when we decided to take the leap into nomadic living. We started to downsize our belongings and by 2018 we had sold our house and mostly all are things to fund our new lifestyle.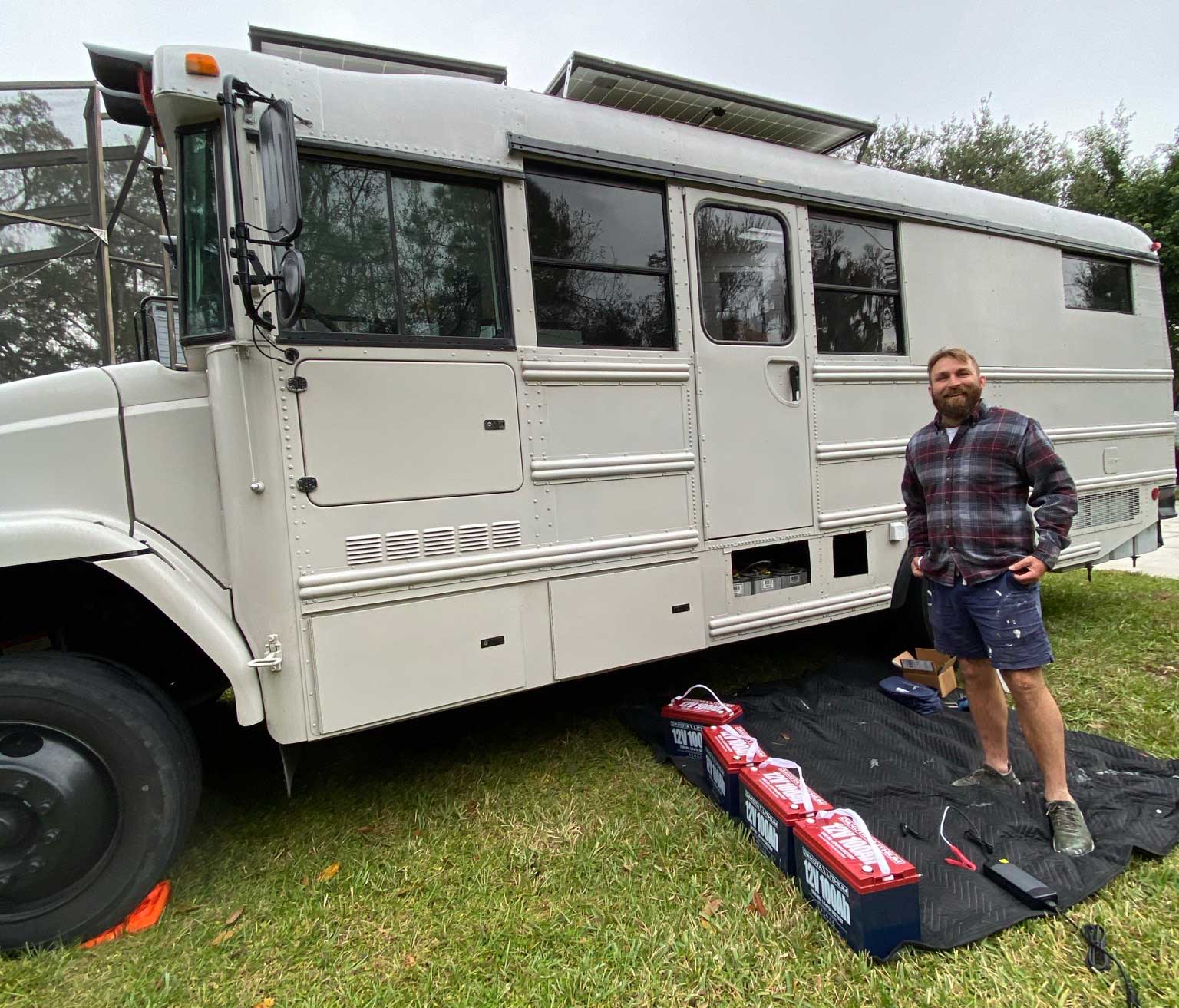 We bought a used Mercedes Sprinter Van that we converted into our tiny home on wheels. We hit the road in late 2018 on our journey for freedom and adventure. We traveled for about 1.5 years and then found out we were expecting a new little one. We high tailed it back to Florida which is our home base and began pondering what was next for us.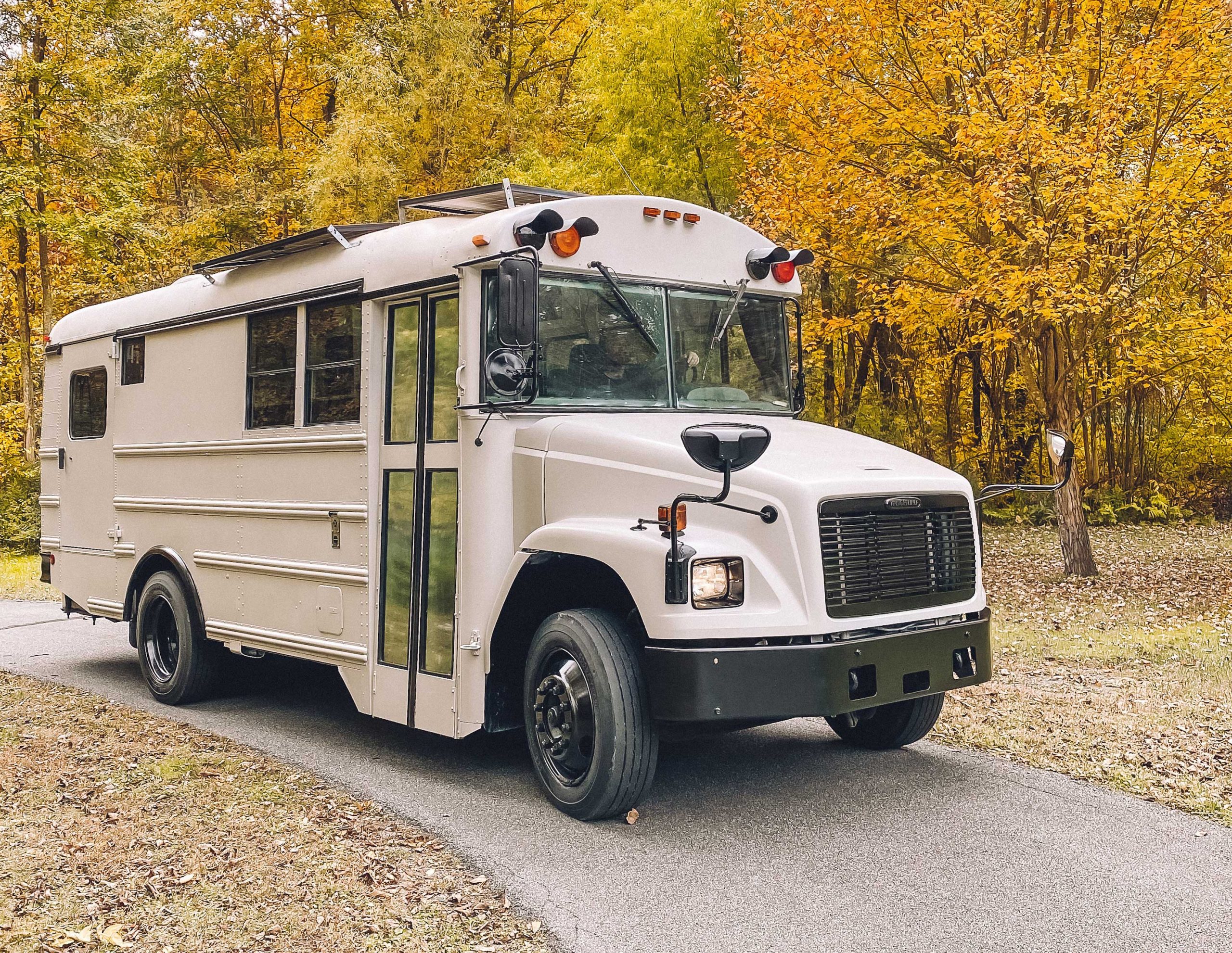 We stumbled upon a school bus that fit all of our needs for our growing family of 4. We spent 6 months building it out with help from friends and family. We are currently living and adventuring full time in our new tiny home on wheels, Buster the bus.