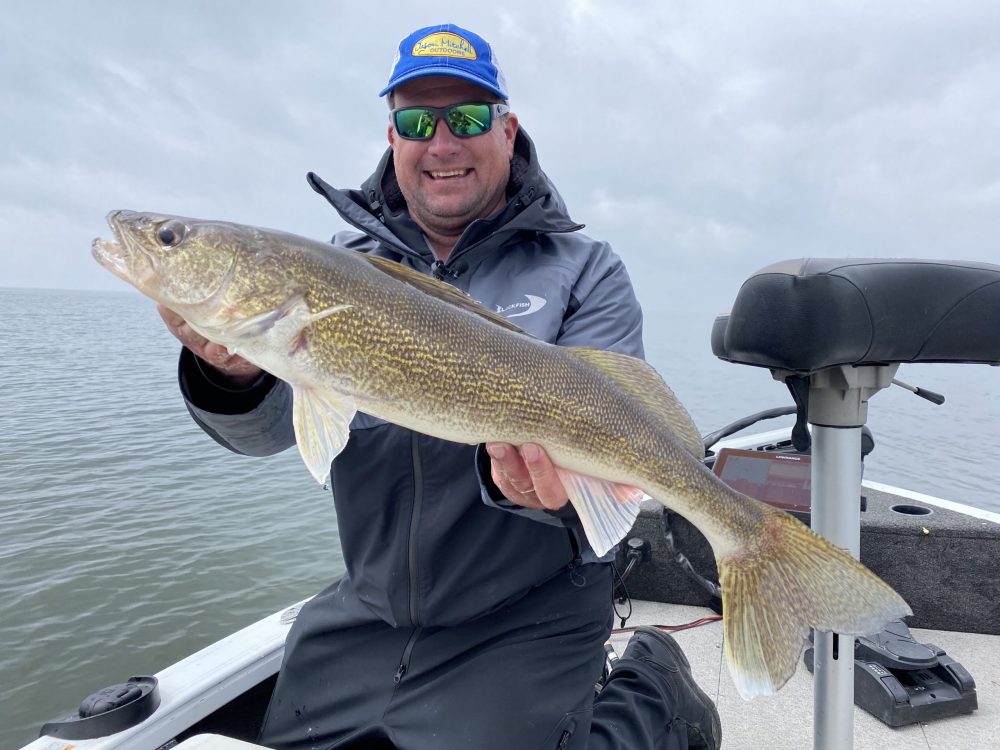 I started out in this industry like many of today's veterans… I started out young.  Not that starting out at a young age is the only way or a prerequisite but my passion for fishing kept me away from many things.  I wasn't corporate ladder material and am downright ashamed at times of all the things I missed because of fishing.  All I ever wanted was to fish and somehow make a living fishing.  I became a fulltime guide in my early twenties.  Cannot recall how many nights I slept in a boat or pickup during the early years.  I made my guiding career on Devils Lake, North Dakota.  One of the appealing aspects about guiding on Devils Lake was that I was able to stay busy most months out of the year guiding.  The bills came year-round so being able to guide all spring, summer, fall and winter with open water guiding, ice fishing and waterfowl hunting kept me going where I was able to make a living.  In a few short years, I was able to grow my guide business and was able to hire additional guides.  By the time I retired from guiding to produce outdoor television fulltime, we had built one of the largest open water guide services in the Midwest.
I never had visions of hosting or producing outdoor television because the reality is that I am very shy and soft spoken.  I also don't thrive off attention.  As a guide, I filmed several television episodes with many different television programs including Midwest Outdoors, In-Fisherman, Tony Dean Outdoors and several others.  I knew that the exposure was productive for building my own brand on Devils Lake so we always tried to accommodate any media that had any interest in working with us.  During my career as a guide, I filmed several episodes with Tony Dean and we became close friends.
Tony called me one evening in October, right in the middle of waterfowl hunting season and wanted to meet for supper.  Now mind you, this is during the heat of battle where I had been getting up at 4:00 am for several consecutive morning and putting in long days hunting every morning and scouting each evening.  Staying up for a late supper is the last thing I thought I wanted to do at that moment but if there was one man, I would make an exception for, that man would be Tony.  Tony and I met up for supper and he presented me with the opportunity to take over his show and buy out his programming.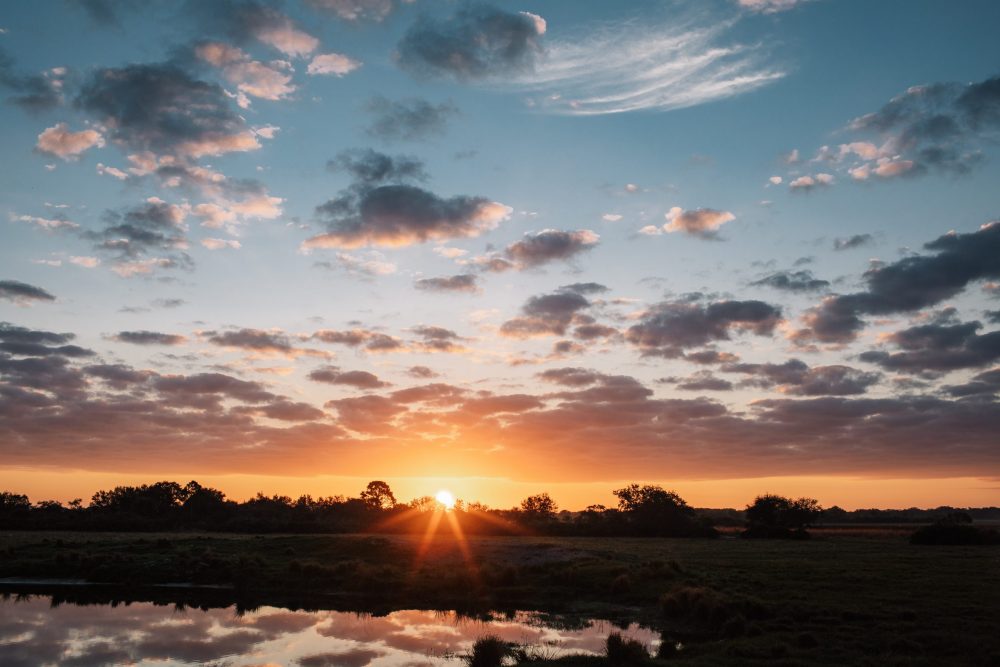 Many readers might recognize or remember Tony as he was an iconic television host in the upper Midwest.  His program, Tony Dean Outdoors had been airing on television sets for twenty-five years.  I grew up watching the show as a kid.  Dean had also won more excellence in craft awards that any other outdoor program during that time.  I was stepping into large shoes.  Tony knew what I didn't know about outdoor television at the time so we agreed to pass the torch over a three-year period.  We would co-host shows together and the plan was for Tony to teach me as much as he could so I would be prepared for my new career.  Like the best laid plans with fishing however, sometimes the plan doesn't come to fruition.  Tony Dean passed away unexpectedly later that year.  We were baptized by fire.  After Tony passed away, we changed the name to Jason Mitchell Outdoors.  Despite the economy of 2008 when we first started, we somehow survived and prospered.  Over several years, we have boasted one of the highest Raw Nielsen Ratings for outdoor programming on Fox Sports.  We still have several of the same sponsors that we started this journey with.  There are some weekends where we will reach over twelve million households.
I loved guiding because I was able to meet so many wonderful people and fish every day on an incredible fishery.  What I found about television and video production, however is that I got to meet so many wonderful people and travel and fish some of the best fisheries available.  There are not many destinations in the Midwest where we haven't traveled to and filmed on at some point.  What I found with television is that the basics are very similar to guiding.  If you want to be a good guide, you must be patient and appreciative of people and be very good at teaching or communicating.  You have people for a short amount of time and a good day often depends on how well you can teach somebody in that short amount of time so that they catch as many fish as possible.  Those lessons were something we took over to television production.
What we also learned and continue to appreciate is the importance of integrity.  There are people in the industry that don't have much integrity but they have a tough time making a career for the duration.  Being a great promotor in the fishing industry is about being able to connect with people and telling them the truth so you build trust.  Some people believe mistakenly you must be a car salesman in this industry or have a lot of hype to sell products.  The winning formula is much simpler.  Know your product inside and out and tell people the truth.   The reality is that no matter what you are using or promoting, the product isn't for everybody, every situation or everything.  Just tell people the truth so that they can make the best buying decision possible.  That trust is so important.
Many aspects of outdoor television have changed since Tony Dean passed away but there are some basic denominators that have stayed the same and the importance of people, trust and integrity were all important lessons I learned from Tony.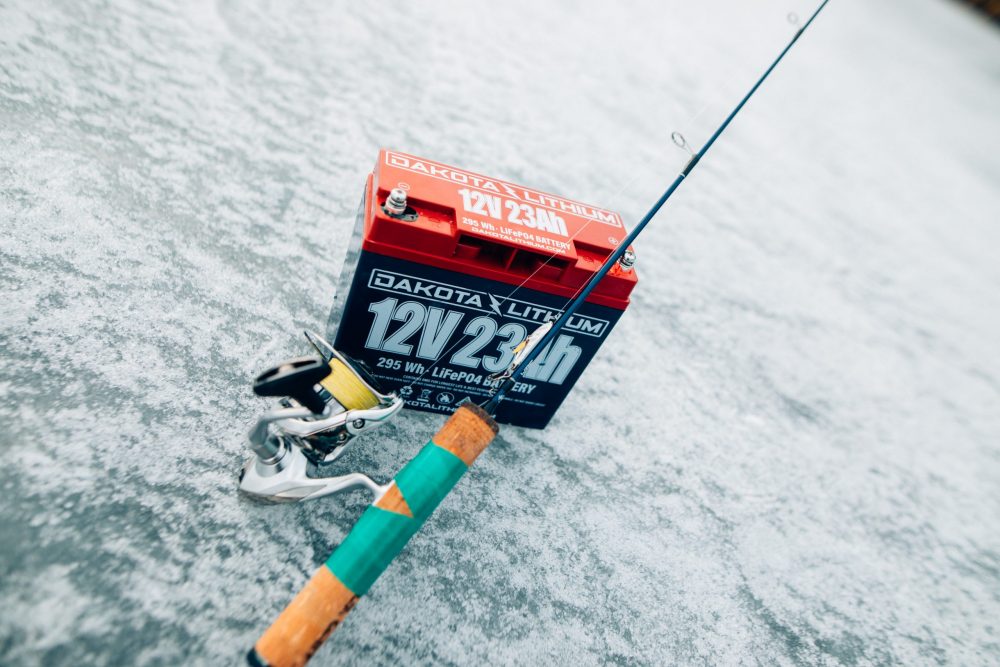 When we first began filming fishing programs for television, we were converting our cameras from HD tape to memory cards.  I still have one of the old original Beta Cams on display in our conference room.  Go Pros and YouTube didn't yet exist.  At the time, I would never have imagined that gas augers would become obsolete or that there would be batteries that could power a Vexilar for a week.
I was first introduced to Dakota Lithium through ice fishing and the demands or applications for lithium batteries that arose from using GPS, Sonar and other electronics.  We started to use the lithium batteries for charging some camera gear on the ice and found that the weight and life of the battery suited many of our needs because we were often in remote areas where it wasn't always easy to recharge batteries and we were also putting in extremely long days on the ice.  After our eyes were opened to the capabilities of lithium batteries on ice, we became interested in running lithium in our boats.
Some anglers tout lithium because of the saved weight advantage and the run life on trolling motors which are all true advantages but what I really love about the lithium 36-volt system I currently run is the fact that I can often fish for a handful of days without recharging the battery which is a big deal parked in a tight motel parking lot where I cannot find a nearby outlet.  I have also started using my trolling motor for trolling crankbaits in recent years and as spot lock continues to improve, boat control has gotten so much easier.  Today, boat control is just about having the battery power to fight the waves or current all day… Dakota Lithium gives you that edge where you can literally spot lock in heavy current or big waves all day and battery life is one less worry.
About the author: Jason Mitchell was a full time guide on North Dakota's Devils Lake for several years and now produces the outdoor television show, Jason Mitchell Outdoors which has had some of the highest raw Nielsen ratings on Bally Sports North for outdoor programming.  JMO reaches nearly six million households a week.  In 2016, Jason Mitchell was inducted into the North Dakota Fishing Hall of Fame and is credited with developing and pioneering many walleye and ice fishing products over his career. www.jasonmitchelloutdoors.com