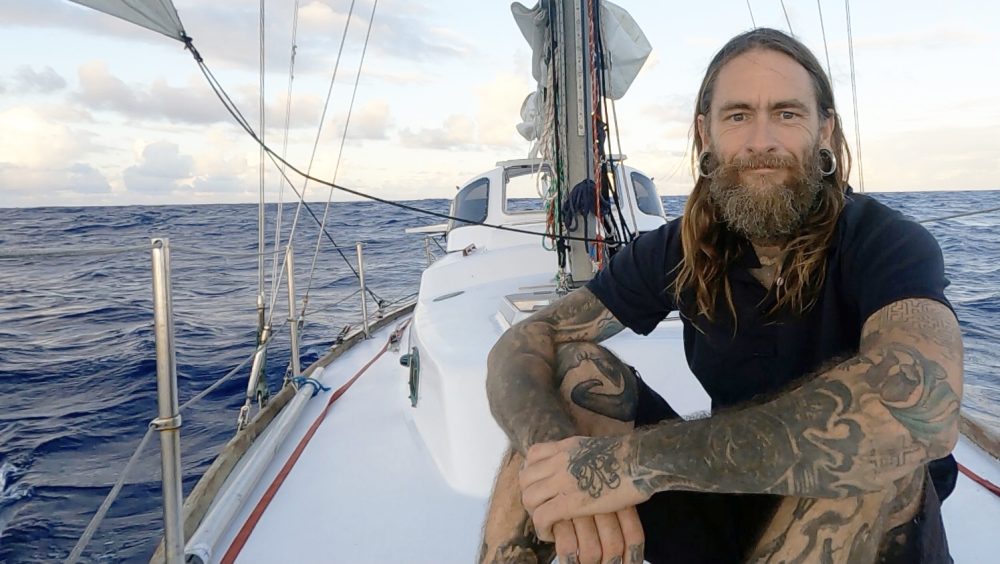 I am James Frederick, a Sailor, Writer and Vlogger.
I would like to introduce you to SV Triteia. She is a 1965 Alberg 30 sailboat I found in 2017 forgotten and neglected deep in the Los Angeles Harbor at a marina where the locals casually say is "the place boats come to die".  I have slowly refit her into a serious blue water cruising boat and my home. I have documented all of the work along with all of my adventures onboard her and shared them weekly on my YouTube channel.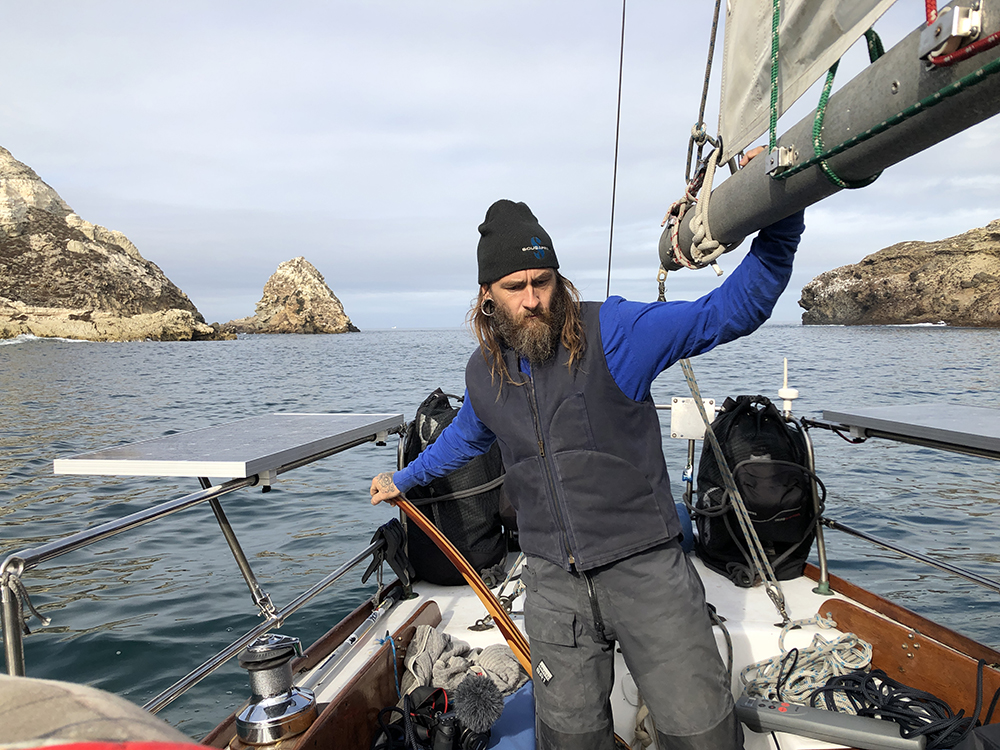 Triteia explored extensively around the Channel Islands and has dropped her hook at more than 27 anchorages around Southern California. I have dove on the kelp forests an swam with giant Sea Bass of Catalina island, Ridden out gale force winds under anchor at Santa Rosa Island for days on end and stood on the cliffs of the desolate Santa Barbara Island all of which I arrived at by sailboat.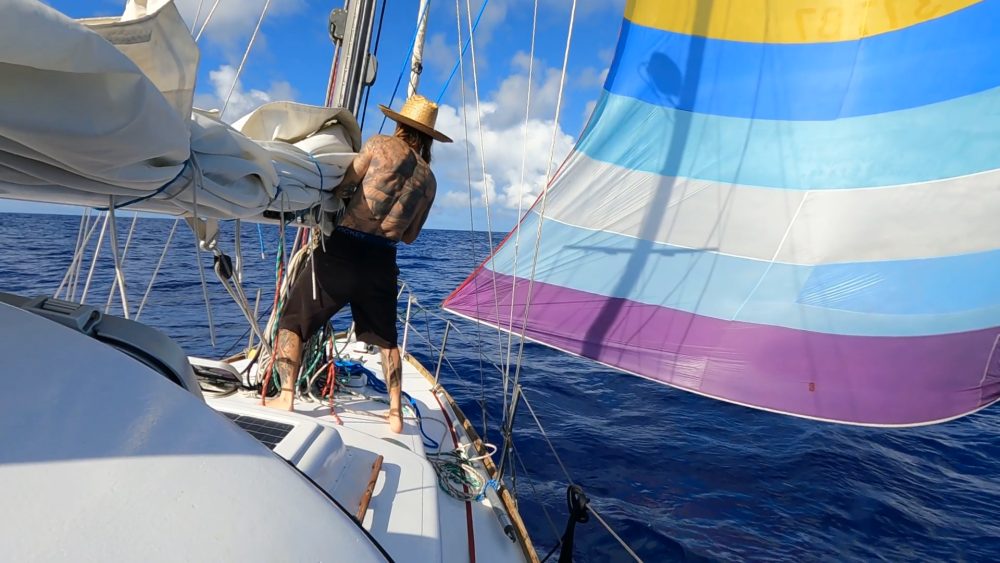 In the fall of 2021 I untied the lines for good and Triteia and myself departed Los Angeles to see the world. Our first big ocean passage together was 2300 nm from Marina del Rey, California to Honolulu, Hawaii and turned out to be more of an adventure than I could have ever imaged. 1000 miles from Hawaii the boat lost all steering, later it was revealed that we likely hit a submerged object which damaged the rudder and lead to its failure. I steered by drogue for 18 days making the total passage 32 days long.
After arriving in Hawaii a jury repair was made and I set out to explore all of the anchorages I could on and around Oahu. Spring of 2022 will find us sailing for the South Pacific as we slowly make our way around the world.